14th July 2011
Mamta Welfare Trust UK Charity Event
Yusuf is committed to using his profile status to put the spotlight on the plight of people whom the British charities are helping.
Yusuf hosted the charity event on Saturday 9th July 2011 at the Ukrainian Centre, Bradford to celebrate the 10th Anniversary of the 'Mamta Welfare Trust UK celebration'.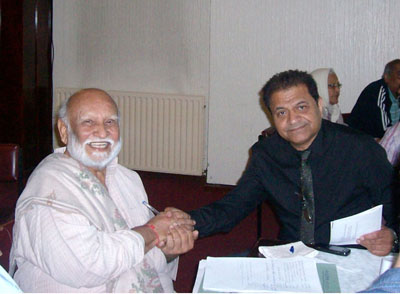 Guest of Honour Mahesh Kothari from India who runs the charity. The event was very successful with Bollywoood songs from Krishna Sangeet from Leicester and Bollywood dance.
Yusuf with his jokes and Bollywood film dialogues entertained the audience of about 400 people and raised huge amount of money for the blind and disabled orphan children in Gujarat india